Heating is essential if you wish to keep tropical fish. Although our climate is seemingly getting warmer, it is still not warm enough for tropical fish to survive, even indoors, without additional heating.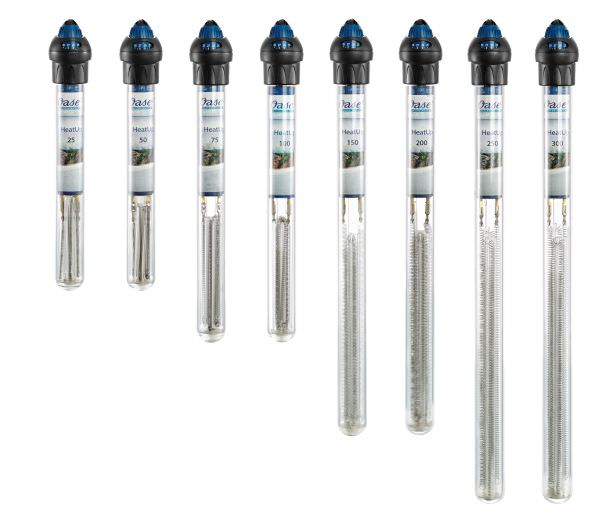 To heat water we use a heater/thermostat. It's an all-in-one device that regulates temperature in the aquarium by way of a heating element and a built-in thermostat, and it can be set to your desired temperature.
Heaters come in different sizes for different sizes of aquaria – usually from 25 watts to 300 watts, and will cover any length of tank from 30cm to 200cm long. For larger aquaria or tanks placed in cool areas, more than one heater can be used simultaneously. Set the heater to 24oC for community fi sh. Some South American fish like Discus prefer it a little warmer. Use a thermometer to check how warm your water is.
Heaters can be delicate so don't take them out of the water when they are still plugged in, or knock them against rocks.
To protect your heater, place it inside a heater guard. Read temperature more accurately with a digital thermometer.
However, if you don't want tropical fish, temperate fish are available – and these don't need heaters.