Whether it's a decorative aquarium that you are looking for or a new pet, aquatics encompasses it all. From simple goldfish to green, planted aquaria, to the stunning marine reefs, there is a tank and fish to suit everyone.

Aquatics can suit people of all ages, all skills and all budgets, and World of Water superstores stock a wide range of aquariums to get you started.
Friendly, experienced staff are always on hand at every World of Water branch to make sure you get it right first time and guide you through every aspect of the hobby with ease.
Benefits
Keeping fish can not only enhance the look of your living room – it has also been proven to lower stress. What could be more relaxing than an aquarium full of happy contented fish displaying all the colours of the rainbow? And just by following a few simple steps, you could own that very thing within weeks.
But an aquarium can offer much more than just vistas. You can make it as easy or as complicated as you like, and your first step into fishkeeping can soon evolve into an all enthralling pastime. The pitter patter of tiny fins. Did you know that lots of aquarium fish can be bred? If you would like to breed fish, how about some livebearing fish, where the females of the species give birth to live, fully formed young. Special foods and breeding units are available in store.
Or what about some cichlids? These colourful, intelligent fish lay eggs and protect them and the young fry from other fish. Watching a pair of Kribensis herd a shoal of fry around a furnished aquarium can be a wonderful sight, and educational too. The colourful cichlids of Lakes Malawi and Tanganyika are very popular because of their bright patterns and the way in which they breed. African cichlid tanks are great for those who want the look of a marine tank, but aren't ready to take the plunge. Decorate with coral sand, Ocean or tufa rock and a marine scene can easily be created.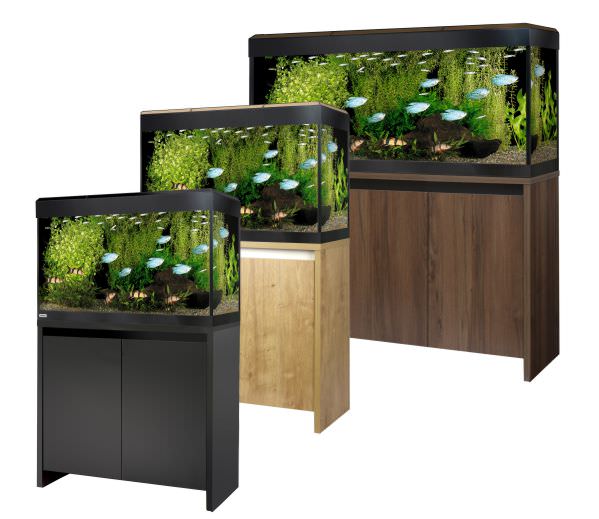 Underwater Gardeners
For the more green fingered among you, how about a planted aquarium? A range of aquatic plants are available and beautiful planted aquascapes can be created with the aid of some extra equipment and a little patience.
Or how about a biotope aquarium where plants, décor and fish from the same natural habitat are used to create a natural-looking scene from the comfort of your armchair. Live plants can benefit fish of all types, providing them with shelter, aiding water quality and even offering somewhere for fish to breed.
Keep Marine
The ultimate aquatic experience for many is replicating a live coral reef in the home. There has never been a better time to keep marines and selected World of Water stores carry everything you need to succeed from fish to invertebrates to corals.
Whether it's a small aquarium that you are looking for or a full-blown slice of the Indo-Pacific, we are here to guide you and our in-store displays will provide you with the inspiration that you need to create your own display at home.
Whether it's rare corals and unusual fish that are your thing, or a simple pair of clownfish, our marine stores will either have it, or can get it for you – and always at competitive prices.